Who We Are
Founded in 2012, Total Metering Services (TMS) is a leading field service provider. We specialise in installing and servicing smart meters for business and residential customers of Australia's leading electricity retailers.
Our team of highly-qualified and customer-focussed metering technicians provides quality installation and fault services across six states and territories – NSW, Queensland, Victoria, SA, Tasmania and the ACT.

Our Total Commitment
At TMS, our commitment to safety, our customers and our team form the foundations of the way we do business. We call this Our Total Commitment. These are the 4 principles that everyone in TMS stands for: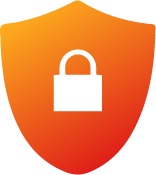 Always Safe
We act mindfully and compliantly to ensure there is zero harm to our team and our customers.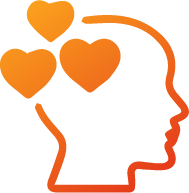 Customer Hearted
We make the extra effort to meet the expectations of our customers and our customers' customers.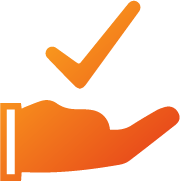 Getting It Right
We aim to get it right every time. And to do it even better tomorrow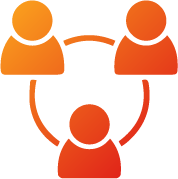 We Are TMS
As one team, we're all responsible and empowered to make TMS succeed. We respect and support one another to do our best work every day.
Our Leadership Team
TMS has an industry-leading team with the energy and experience to deliver field solutions for our customers.
Adrian Rae
Chief Executive Officer and Managing Director
Adrian joined TMS as a shareholder and director in 2016. Adrian has over 20 years' experience in the electricity industry, including more than 10 years in senior operations management roles with metering providers and field service providers.
Nick Pahlow
General Manager and Managing Director
The founder of the TMS business in 2012, Nick has over 25 years of operational and management experience in the electrical industry, including more than 15 years' experience in the metering industry. Nick has extensive knowledge of the service and regulatory requirements of the NSW industry, and broad experience across all types of metering.
Scott Pope
Chief Operating Officer
Scott has over 25 years' experience in commercial and operational management, including 18 years of experience in the energy sector across 5 countries. Scott comes to TMS following several years as a senior manager with Origin Energy and EnergyAustralia, including as head of commercial and service delivery for Origin's smart metering business Acumen.
Our Facilities
TMS operates across five states and territories, with established management & logistics infrastructure to service these markets.
Head Office and National Operations Centre
11 Millennium Cct, Helensvale Qld
Regional Operations Centre (Sydney & Southern NSW)
1/21 Rodeo Rd, Gregory Hills NSW
Regional Operations Centre (Western NSW)
9 Commercial Av, Dubbo NSW
Regional Operations Centre (South Australia)
56 Jacobsen Cr, Holden Hills SA
Regional Operations Centre (Victoria)
9/71 Strezlecki Av, Sunshine West, Vic
Regional Operations Centre (ACT)
4/98 Sawmill Cct, Hume ACT
Regional Operations Centre (Newcastle)
17/13 Channel Rd, Mayfield West NSW
Regional Operations Centre (Northern NSW)
1/25 Uralla Rd, Port Macquarie NSW
Get in touch and we'll
make it happen for you.